Famous Cash Five Texa´s Lottery daily games and draw take place everyday. Each prize goes up to a total of $25.000!
How to play Cash Five
STEP 1
Get a Cash Five playslip from your favorite Texas Lottery® retailer or use the Texas Lottery® App to create a Cash Five play.
Select five (5) numbers from 1 to 35 in each playboard or mark the "QP" box and the terminal will select your numbers. OR, simply ask your lottery retailer for a "Quick Pick"!
MULTI-DRAW
You can play the same sets of numbers for more than one drawing. Mark the appropriate "MULTI-DRAW" box to play up to 12 consecutive drawings.
STEP 2
Cash Five costs $1 per play.
STEP 3
Cash Five drawings are held Monday through Saturday at 10:12 p.m. CT.
Tickets are not available during Draw Break, from 10:02 -10:15 p.m. CT.
STEP 4
CHECK YOUR NUMBERS!
Check the "Winning Numbers & Jackpots" screen on the Texas Lottery App
Scan your ticket using Check-a-Ticket machine at any licensed Texas Lottery Retailer
Call 800-375-6886, listen for the results option
Watch the live webcasts under the MORE INFO tab on the game page
Check your local newspaper
Visit any licensed Texas Lottery retail location
STEP 5
DID YOU WIN?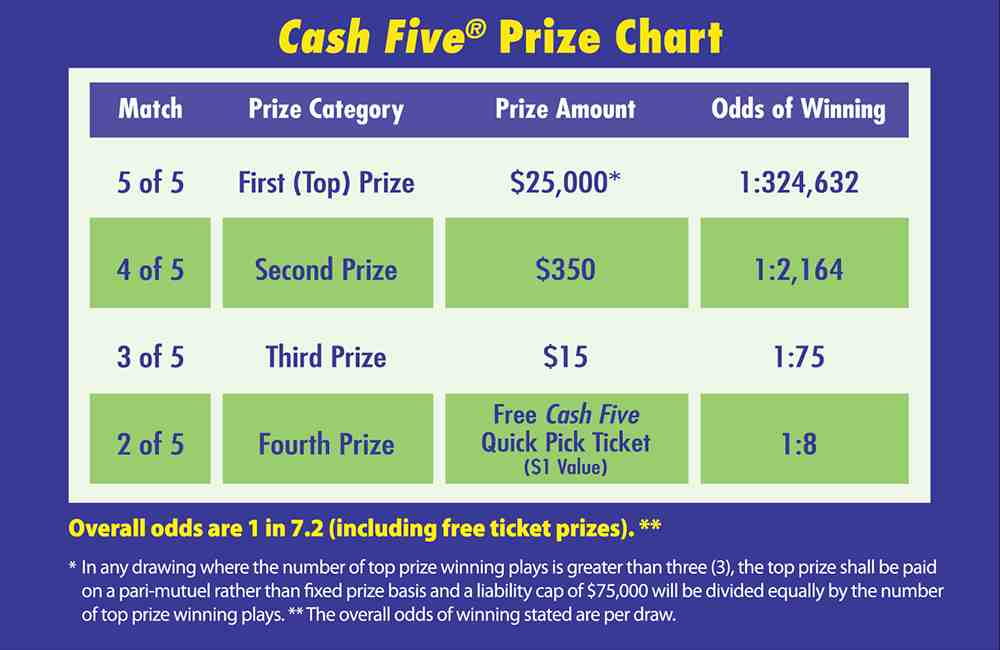 Cash Five Texa´s Lottery results June 13th, 2022
You can check the results for Cash Five here!