Real Madrid will play the second day of LaLiga Santander after debuting with a narrow victory against Celta de Vigo. Lucas Vázquez and David Alaba scored the two goals that gave Carlo Ancelotti's team the first three points of the season, who will look to Vigo against Celta to continue defending the league title.
The Galicians drew in their duel against Espanyol at the same Balaídos stadium where they will receive the Madridistas. The strikers Iago Aspas and Gonçalo Paciencia scored the goals, and will try to offer their first victory of the season in the League in front of their fans and against Real Madrid.
You may wanna check: Arkansas Natural State Lottery Jackpot winning numbers and results August 5th 2022
Celta de Vigo
This has been a tumultuous summer for Celta de Vigo, who find themselves in a situation where they decided they didn't want to keep two of their best players, although they can't find a way for them to agree to leave. The conflict over the role played by Denis Suarez in the operation that led youth squad Bryan Bugarín to sign for Real Madrid motivated Celta president Carlos Mouriño to describe the midfielder as a "traitor" and swore to force his departure and then accuse Suárez of Reject the offers that came.
Real Madrid
How to improve an almost perfect season? Carlo Ancelotti's squad far exceeded expectations last year, winning the LaLiga title by 13 points and reaching the Champions League triumph that has most defied logic in the history of the competition. So the only way is down.
However, Madrid don't usually win back-to-back titles (they've only managed to successfully defend one league championship in the last 30 years) and this time they should face top-tier competition from Barcelona and Atletico Madrid.
Celta de Vigo VS Real Madrid: predicctions
This is how the matching scores are looking so far: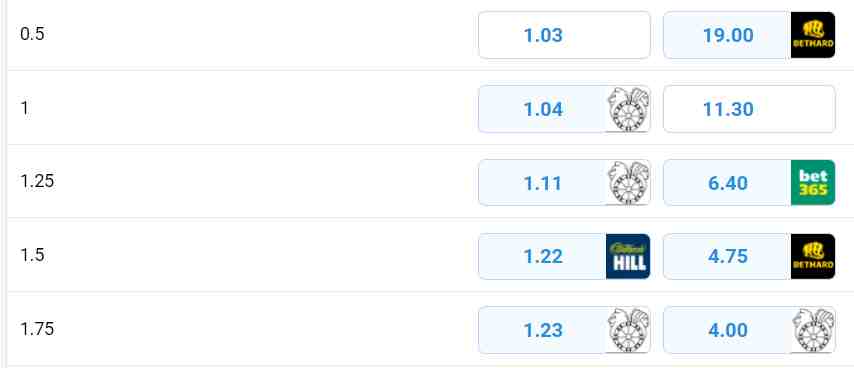 Where to watch Celta de Vigo VS Real Madrid?
The confrontation between Celta de Vigo and Real Madrid on Matchay 2 of LaLiga Santander 2022-2023 will take place on Saturday, August 20 at 10:00 pm, and it can be enjoyed in DAZN LaLiga via online.