This Monday, The Miami Heat and the Boston Celtics will play Game 4 of the Eastern Conference Finals. This is how to watch it with ametime and TV information, lineups, bios, key information of both teams.
Both Miami Heat and Boston Celtics have been struggling phisically and mentally in this Eastern Conference Finals series. Last Saturday´s Game 3 was no exception.
Heat VS. Celtics: Game 3 review
The match was extremely challenging. The Heat came out very offensively against the Celtics in the first quarter of play, opening the game on a 24-7 run and taking as much as a 26-point lead by the first half. In response, The Celtics managed to cut this lead by 15 points at halftime, but Miami threw the first punch in this game and were well on their way to a victory.
Despite having players Marcus Smart and Jayson Tatum injured on the second half, the Celtics were able to cut the Heat's lead to just one point in the fourth quarter.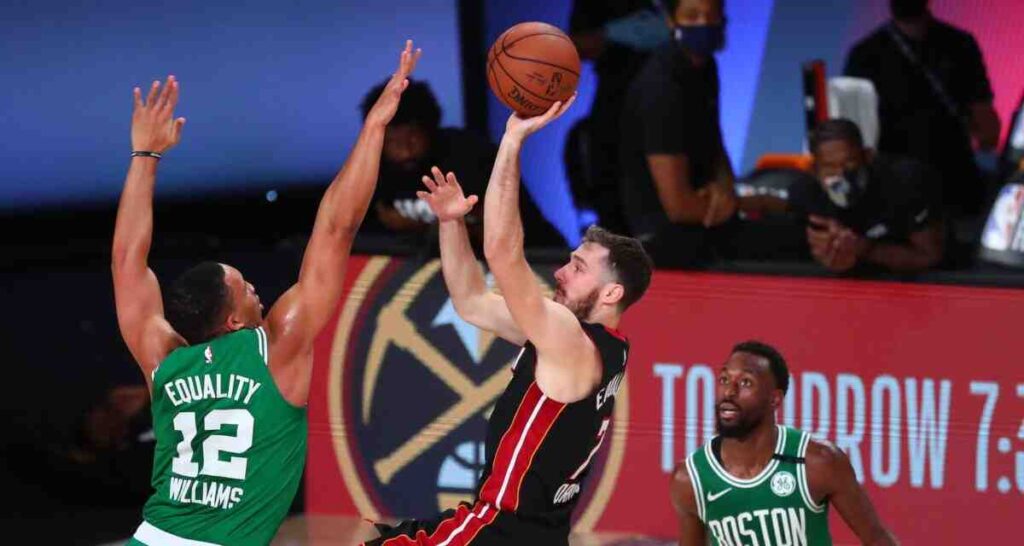 Boston held Miami to just 47 points in the second-half of Game 3 after surrendering 62 in the first-half, but the Heat got just enough production offensively to escape the Celtics' comeback attempt and win 109-103, taking a 2-1 series lead.
This series has been extremely physical thus far and with both teams dealing with some concerning injuries, it will be very interesting just to see who actually plays in Game 4.
Can the Celtics even up this series or will the Heat take a commanding 3-1 lead heading back to South Beach?
How to watch Heat vs. Celtics
WHO: Miami Heat (2-1) vs. Boston Celtics (1-2)
WHAT: NBA Playoffs, Eastern Conference Finals – Game 4 (Heat lead 2-1)
WHEN: 8:30 p.m. ET, Monday, May 23
WHERE: TD Garden, Boston, Massachusetts
TV: ABC
Stream: Fubo.tv CLICK HERE